Here are some of my biggest pet peeves! Feel free to add your own!
My biggest pet would be HInes Ward, I don't understand how this guy gets so open all the time. If it is 3rd down and less than 5 yards to go, u know its going to him. I know he may be the most physical WR in the nfl today but I would really enjoy someone laying him out (hint hint) and breaking his jaw (hint hint), so he can not have that stupid smile on his face for a couple of months. Matter of fact.... the whole team is one big a$$ pet peeve.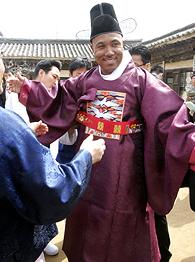 My next pet peeve goes to the New England Patriots offense. It may just be me, but doesn't anyone else notice that they do a screen about every other play? Its either to the RB or WR and no one seems to stop it. I know they may have some elite players on offense but most of welkers catches are short yardage and screens. To add one more thing, Tom Brady has one of the whiniest voices, but he sure does love his goat!
This is not that big of a pet peeve, but it still kind of annoys me. Why don't the bengals wear all black for every home game. I think it gives them that fierce look and it just looks better too!
And finally, my last pet peeve goes out to Paul Brown Stadium. Wtf is up with them green seats? i never really understood why the would make them green... I was thinking they could make them all oragne with some of them black. So when you get an over head view of the stadium it would look like the bengals stripes.