Let the "mocking" begin!
Sources utilized: www.fanspeak(but I don't listen).com, www.scarletandgreyordie.com, www.stanleyjacksonisthedevil.com and www.theonion.com
#24 - Ryan Shazier, LB. The Ohio State University.
We catch a lucky break here in this draft and Shazier falls right to us! He's fast and bald, which should really help him aerodynamically (even though they're wearing helmets). Dennard and Lewan were still available, but "we" decided to pass on them for reasons unknown.
#55 - Carlos Hyde, RB. OSU.
Our luck continues into the second round and low and behold, we snag another OSU player! I think I've died and went to Dairy Queen! Hyde is a mean, tough runner that could be great in the AFCN. I heard from my uncles, sisters, nephew that he is also a Bengal fan, so there's that too!
#88 - Bradley Roby, CB. Buckeyes.
My lucky rabbits foot is at it again! The pundits and front office executives must have heard all the talk on SB Nation surrounding the potential bust-ability of one Bradley Roby, but we're glad to keep in home in Ohio! He can't cover all that well, but maybe someday he can make a great safety? I must be dreaming lol
#123 - The Bengals trade the pick! The Bengals send our 4th round pick to an unknown team for a pair of 2015 Ohio State season tickets! Does it help the Bengals, nah........is the value through the roof from a Buckeye perspective? You bet! Oh well............moving on.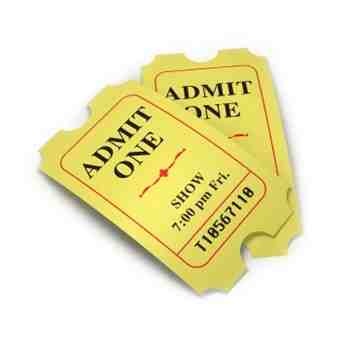 #164 - Christian Bryant, FS. Wait a minute, what's the name of that school again? Oh yeah, Ohio State!
The Bengals could always use more depth at the S position. I don't really know that much more about this guy other than he wore scarlet and gray in his collegiate career, so I'm just going to use words like "depth" and "motor" and post a really cool picture like this..............
#199 - Corey Linsley, C. Ohio State.
The Bengals get their potential C of the future and what great value in the 6th round! I'm so happy, I just remembered I need to take all my Buckeye jerseys to the cleaners before the season starts!!! Anyways, back to the draft..............
(Not pictured due to I've never actually saw him play, I just found him on this mock site and thank god he went to OSU).
#239 - Kenny Guiton!!!!!!!!!!!!!!!!!!!!!!! Kenny freaking Guiton is still there, I am going to play the lotto today and choose Woody Haye's birthday as my numbers.
Kenny Guiton is a nice backup to groom behind Andy. Forget the fact that he was the perfect backup to be groomed behind Braxton Miller and didn't see the field much.
UDFA's:
Brutus the Buckeye, Mascot, DE, K.
Odd choice? Maybe. Is he athletically gifted with a freakishly large head? Definitely. I believe with his hand in the ground abilities and head circumference, he can make for a nightmare against opposing QB's. I mean c'mon, he should be able to lead the NFL with pass deflections off of his big, round head. I mean, look at that thing. Oh well. He is a little flat coming off the line and could use some "technique" work. He is a project to develop and potentially sneak into the rotation with Hunt and Gilberry.