Name: Jalen Mills
Position: defensive back
School: LSU
Experience: senior
Height: 6-0
Weight: 191 lbs.
Draft projection: rounds 3-4
Combine stats: 4.61 40-yard dash; 16 bench press reps; 37.0" vertical jump; 123" broad jump; 6.86 three-cone drill; 4.00 20-yard shuttle; 11.53 60-yard shuttle
Overview: Is Jalen Mills Josh Shaw 2.0? Mills is somebody who can man every position in the secondary but is best suited for the slot corner job. The Bengals have lost a lot of talent in the unit and somebody like the former LSU Tiger could help plug two holes at once, giving Cincinnati much needed versatility. After fracturing his left fibula and tearing a ligament in his ankle in August he could have lost some of his explosiveness, and his stock has fallen because of that injury. Which means, he could provide a great value to the team who drafts him later than it was once expected he'd go. Just like Shaw, there are some off-field concerns to be considered, but the kid's got talent to play. Mills was charged with battery after being accused in 2014 of punching a woman in the mouth, but the charge was dropped to misdemeanor simple battery and dismissed in December 2015, according to court records. He is also the prospect that was asked at the Combine if he'd use a knife or a gun to kill someone, for whatever reason.
The Good: Mills has a strong working resumé after getting back to play quickly despite breaking his fibula and a ligament in his ankle in the late summer before the 2015 season. He might be one of the strongest defensive backs out there and can handle both safety positions and slot cornerback duties. Mills recorded good numbers at LSU's Pro Day and it seems like he's having a problem getting back to his pre-injury level.
He did a good job for the Tigers replacing Tyrann Mathieu as a true freshman and has excelled against top competition. Mills has good feet and can keep up with any receiver inside. Mills is very good at locating the ball and has strong hands to make a play.
His biggest strength, though, should be his versatility. Mills is not only a good defender in space, but a decent tackler when he is committed to run support. He's somebody the opposition needs be aware of when blitzing from the slot.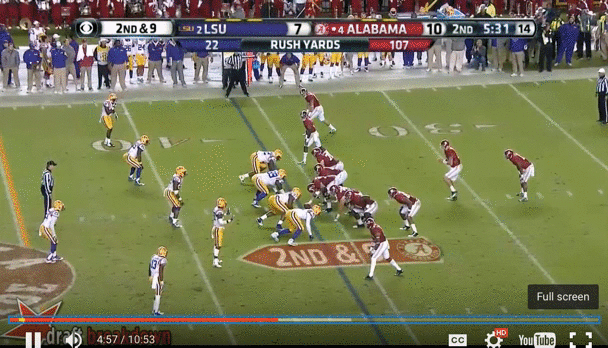 The Bad: Mills is not the fastest defensive back and his ability to run with receivers on deep routes is a concern, which could make plenty of teams see him as only a safety. Mills also has some off-field issues lingering, which teams will surely do their due diligence to investigate before considering Mills. The Bengals did attend LSU Pro Day, where they surely had a chance to speak with Mills.
While he is a decent tackler, it might not be enough at the highest level, and his level of engagement in run support can be frustrating. He is not as comfortable with his back turned to the quarterback, and his eye discipline is far from desired.
Career stats
| | | | | | | | |
| --- | --- | --- | --- | --- | --- | --- | --- |
| Year | Games | Tackles | TFL | Sacks | INT | PD | FR |
| 2012 | 13 | 57 | 0.0 | 0.0 | 2 | 0 | 0 |
| 2013 | 13 | 67 | 4.0 | 3.0 | 3 | 3 | 0 |
| 2014 | 13 | 62 | 3.0 | 0.0 | 1 | 5 | 1 |
| 2015 | 6 | 30 | 1.0 | 1.0 | 0 | 3 | 0 |