'Tis the season where mock drafts run amok and NFL fans are toyed with until the real deal hits later this month. A mock draft is a sort of necessary evil for both writers and readers. Everybody loves the conjecture piece of it almost as much as the debate that undoubtedly ensues because of personal preferences on players.
We've decided to mix it up a little bit and have some fun with a different kind of mock draft. We're tapping into the pool of talented football players from movies to add to the current Cincinnati Bengals roster. We're using the team's current positional needs, their draft tendencies and just our own brand of wackiness to come up with this seven-round mock. Some are fictitious players and others are real, so let's have some fun.
Round 1, Pick 21: Julius Campbell, "Remember The Titans", DE/LB: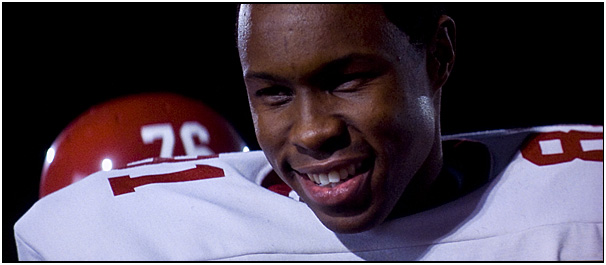 The high school star has overcome quite a bit in his life and has played some great football through all of it. Racial tensions, losing his best friend to a series of tragic accidents and the tough coaching from Herman Boone haven't phased the 6'3", 245-pound versatile defender. He has good arm length, a nasty edge and a knack for coming up with a huge play. The Bengals have long-needed a "'tweener" player and Campbell will add to a unit that needs help in the quarterback sack department.
Round 2, Pick 53: "Cheeseburger" Eddie, "The Longest Yard", TE:
Built like a tank at 6'3" and 255 pounds, Eddie brings physicality and attitude to the position group. His slide to the second round is because of legal issues and him being a little bit older than the rest of the draft class, but his athleticism can't be questioned. Get this guy the ball across the middle and get out of the way.
Round 3, Pick 85: Daniel Bateman "The Replacements", LB:
What he lacks in overall athleticism, Bateman more than makes up for in heart and know-how. He's a true thumper and will run through a wall for any coach he plays for...semi-literally. He's 6'1" and his ideal weight is about 250 pounds, but his fall to the third round stems from major weight fluctuation issues. Reports say that he has ballooned up to the 280-pound range and not in the way that teams want. The need at linebacker has the Bengals reaching a bit for Bateman, but he can play at the next level.
Round 3, Pick 99: Rod Tidwell, "Jerry Maguire", WR: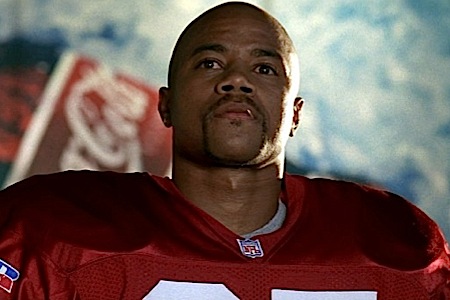 The Bengals need some speed at wide receiver, as well as a guy who can effectively work the slot. Tidwell played on the outside at Arizona State, but his size and the evolution of NFL offenses will force him on the inside. He'll have to show that he has some kick return ability as well, but he should be a very effective chain-mover in the NFL. Tidwell was a 2014 Supplemental Draft pick by the Arizona Cardinals, but contract stall-outs and attitude issues forced Arizona to rid themselves of him. He didn't latch on to a roster afterward and re-entered this year's draft via a loophole in the system.
Round 4, Pick 120: Nate Ruffin, "We Are Marshall", S:
After using a couple of picks on players with character questions, the Bengals use the first of two fourth round picks on a high-quality guy. He was a team co-captain of his team and the undoubted heart and soul of the Thundering Herd. He'll have to show that he overcame the arm injury that sidelined him for the final game and answer the whispers of a supposed illness, but he can fill a need for Cincinnati that looms in 2016.
Round 4, Pick 135: Billy Bob, "Varsity Blues", OL:
Is he a guard or is he a tackle at the next level? Though the Bengals don't have an immediate need for either in 2015, they use their second compensatory pick on a bit of a project in the hopes of creating a starter for 2016. Billy Bob was one of the best offensive guards in the country, but major weight fluctuation and concussion issues worried scouts. Andre Smith, Kevin Zeitler and Andrew Whitworth all have expiring contracts after this season, so grabbing the big boy from Texas makes sense. He won't be a left tackle in the NFL, but is likely to man one of those two right side spots, if needed and ready.
Round 5, Pick 157: Andre Krimm, "Necessary Roughness", DL: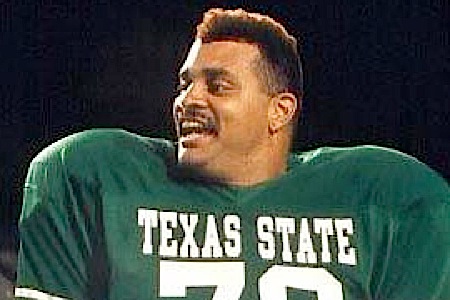 Krimm had some setbacks in his career, which initially started out so promising. After verging on superstardom early in his collegiate career, he lost interest in the game and pursued teaching and was a graduate assistant to a professor. He was coaxed back into the game and played well for Texas State on their defensive line. He has good size at 6'5", but isn't known as the greatest athlete. He's likely to be a niche rusher at the NFL level, kicking inside on passing downs and limited outside work on third down situations. The Bengals love using rotations up front and will compete for a spot in that regard.
Round 6, Pick 197: Joe Kane, "The Program", QB:
The Bengals don't need another quarterback, per se, but with their yo-yo-like affinity for AJ McCarron and the malaise surrounding the Josh Johnson signing, the Bengals simply couldn't pass up the uber-talented Kane. Once viewed as a Heisman candidate, benching and major alcohol abuse kept Kane around until the sixth round--especially with the issues that surfaced with Johnny Manziel last year. Kane is just another talented quarterback in the 2015 class that also included Frank "Cush" Cushman (no.1 overall) and "Steamin'" Willie Beamen.
Round 7, Pick 238: Jay Hernandez, "Friday Night Lights", S/CB: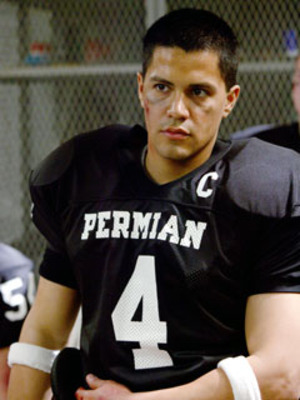 Though he was the headiest and one of the most confident players on his team, Hernandez needs either bulk up to become an NFL safety or show increased speed from his game tape to be a corner. As it stands, he appears to be a back-end swing man on the depth chart at both positions, as well as a special teams ace; think Kevin Kaesviharn.
Undrafted Rookie Free Agents:
Rudy Ruettiger, "Rudy", S/CB:
The Bengals took some chances on character issue guys in the draft, so Ruettiger is the first of a couple undrafted guys that make up for those. He's a long shot to make the roster, but all reports have his teammates and coaching staff loving his contributions. Ruettiger will likely make his start on the Bengals' Practice Squad.
Derek Wallace, "The Waterboy", K:
Though they re-signed Mike Nugent, the Bengals want to bring in some competition for the kicking duties. Wallace has been a bit inconsistent throughout his collegiate career, but really picked it up as a senior when the Mud Dogs had their Bourbon Bowl run.
Clifford Franklin, "The Replacements", Wide Receiver: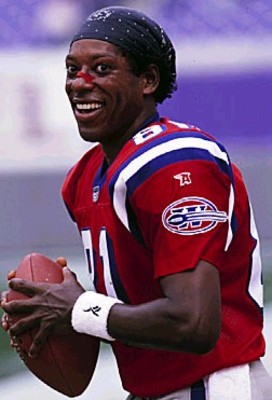 He's got the speed and the attitude, but can he catch? Franklin joins his old teammate Bateman, but will have a harder time making the final roster. He'll have to show more consistent hands (other than when he has stick 'em on) and possible kick return duty to make the final 53. Injury might also be his only route to playing time as well.